Check out the calendar here
---
2015, August 5th

: Ms. Lisa Fischer & Grand Baton @Newport Jazz Festival
"Singer Lisa Fischer, a veteran of the Rolling Stones' backup chorale and a star of the documentary 20 Feet from Stardom, torched "Fever," the Little Willie John standard long owned by Peggy Lee, with aerial rapture over the tropicalia-Police-like jamming of her trio, Grand Baton." here

---
2015, April 24th

:
A New York Times review of Lisa Fischer & Grand Baton, live at Birdland, here

---
2015, April 17th

: A short video interview of JC presenting "Carnal Carnival"


Grand Baton – Autoproduction Sacem by SACEM
---
2015, March 29th

: A review of the latest Grand Baton album, "Carnal Carnival"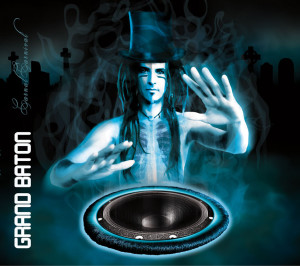 - "Essentially a hybrid composition of rock and dubstep elements with the temperament of Caribbean carnival music and the "vocabulary of the Ka drum".[…]Carnal Carnival is a testament to Maillard's versatility as a songwriter and his dauntlessness in experimenting with and expanding on music with a long-established heritage.[…] As a modern, urban work of music Grand Baton's Carnal Carnival succeeds on every level.  It's a bold new approach to a deep-rooted musical heritage, a thoughtful tribute to the musicality of an instrument and ultimately just an all out entertaining album.[…]it's what I call a record with balls!" – Andrei Cherascu (themusicandmyth.com)
Read the full review on The Music And Myth!!!