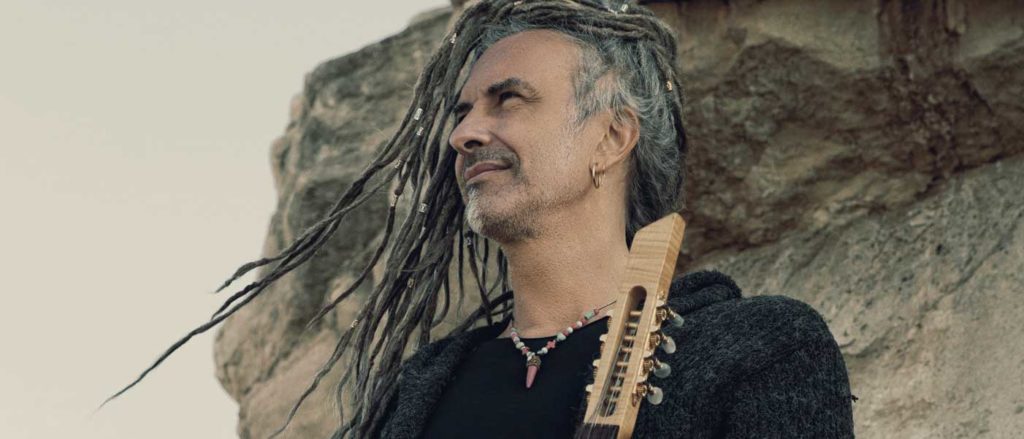 BIO
Born and raised on the island of Guadeloupe, Jean-Christophe Maillard landed in Paris as the World Music scene was emerging. His first tour was with Angelique Kidjo, followed by stints with Toure Kunda, Koffi Olomide, Omar Pene… Africa was welcoming the young multi-instrumentalist while he was simultaneously developing a signature sound of acoustic guitar in Zouk music with the iconic Patrick Saint-Eloi of Kassav'.
His first statement of personal identity was the album "Ka Suite", celebrating the "gwoka" tradition, that inspired reference to composer Egberto Gismonti.
Exploring new sounds for traditional music is at the core of JC's musical engagements, whether with Grand Baton, the celebrated rock band he created in 2004, or his innovative "Turk-ish" 8-string SazBass, designed for his collaboration with the flamenco-indian fusion band Jaleo.
JC's dedication to new sounds evolved in roles ranging from musician to producer, composer, and arranger with the likes of Lisa Fischer, John Zorn, Lines Ballet, and Sofia Rei.
His latest release is the 2020 album "Saz Blues". He sings in French, English, Spanish, Creole.
VIDEO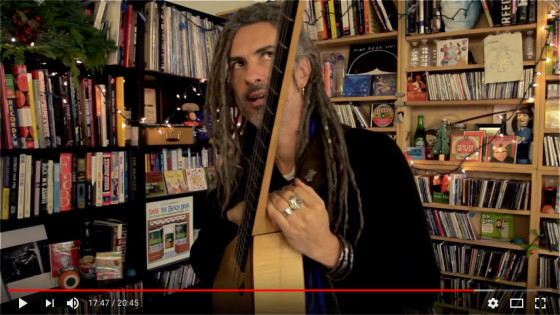 JC@NPR Tiny Desk introducing the SazBass
The Homecoming Concert – Trailer
"Tonight I Might" solo performance
"What Am I To Do" music video
Grand Baton
"Ansanm" solo performance
CONTACT
Booking:
Alison Loerke
ALIA Prod
T: +1 (206) 525-2425
E: aliaprod@gmail.com
http://www.aliaprod.com
CREOLE
JC Maillard likes to call himself "Creole" in a reference to a term that world sociologists have now long used to describe the creative cultural process following the meeting of unrelated cultures. 
Guadeloupe sits in the Leeward Islands of the eastern Caribbean. The oceanic currents that find passage through these islands to the Caribbean Sea originate in the North and South Atlantic, and are influenced by the fresh waters of the Mississippi, Orinoco, Amazon, and Magdalena rivers.
"Growing up on a small Caribbean island pre- internet, everything that miraculously reaches your shores is an influence that can potentially change your life. Driftwood of all sorts, eliciting a strange desire to dream about their origin, wonder about their transformations. My vagabond life denotes a profound curiosity about the many influences that have touched the shores of my musical experiences."
JC is the embodiment of a world musician in 2021 with a 30 year career of multiple cultural immersions. In the minimal setting of a solo act, making use of string instruments, voice, stompboxes and electronics, he sheds light on his own driftwood collection, offering a glimpse into the forces that shaped his music.
JC reaffirms his attachment to the motherland of Guadeloupe and the commitment of the artist to be a torchbearer for a culturally conscious music.
"If we are to preserve culture we must continue to create it." – Johan Huizinga
PRESS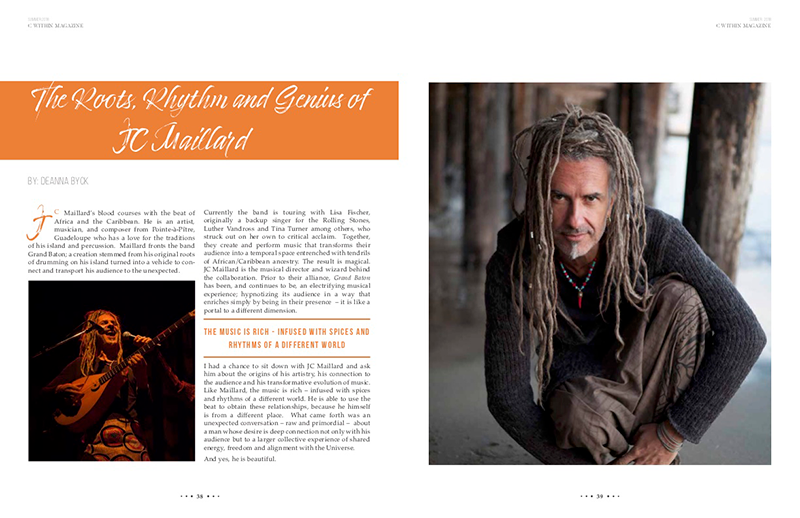 "The Roots, Rhythm and Genius of JC Maillard"
-Deanna Byck, CWithin Magazine

-Felix Contreras' "Alt Latino" Podcast with Sofia Rei

"The single best show I've seen in the many years I've visited Birdland." [Lisa Fischer & Grand Baton]
-Stephen Holden, The New York Times
"As a modern, urban work of music Grand Baton's Carnal Carnival succeeds on every level. It's a bold new approach to a deep-rooted musical heritage, a thoughtful tribute to the musicality of an instrument and ultimately just an all out entertaining album."
-Andrei Cherascu, The Music and Myth
"Maillard can be considered as a pioneer regarding this combination of various genres… (his) music brings out the best from his world and the Rock world… (his) purpose in his composing is brilliant and he has a lot to give to the music industry."
-Lior Stein, Metal Express Radio
"Groundbreaking…It is a truly unique and captivating style of music…an impressive new force in the world music scene that has received warm accolades from many well-respected members of the musical community."
-Floyd Bledsoe, Progressive Ears
"The drums, combined with electric guitar and the strong, often-falsetto voice of Jean-Christophe Maillard deliver a universal message…a rhythmic sensibility that will rattle your ears and shake your brain… King Crimson gone tribal, or a more kinetic Peter Gabriel, or maybe a less frenetic System of a Down."
-Michael Popke, Sea Of Tranquility
"What an album ! It's been some time since I last listened to a real master on guitar."
-Kosmos Radio 93.6 Athens / Greece
"Virtuosity, rhythm, sensibility, all combined for a delightful trip."
-WMBR Boston, MA
RELEASES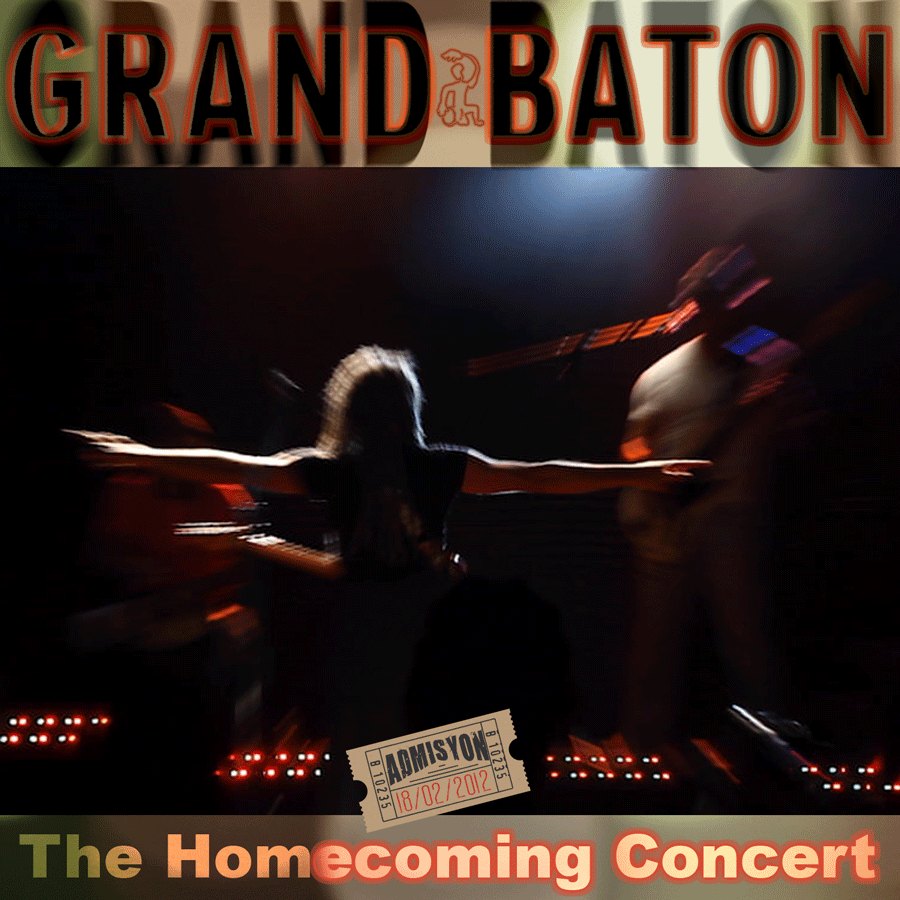 The Homecoming Concert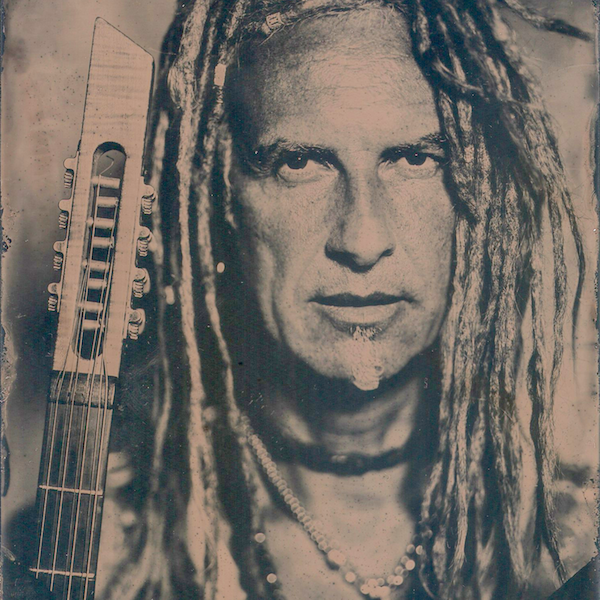 Saz Blues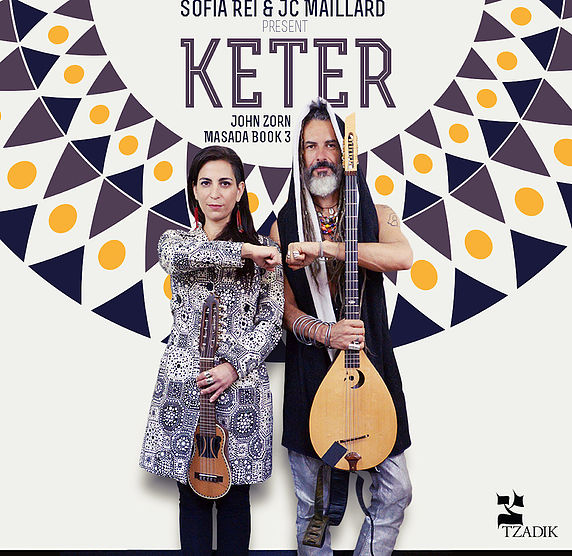 Keter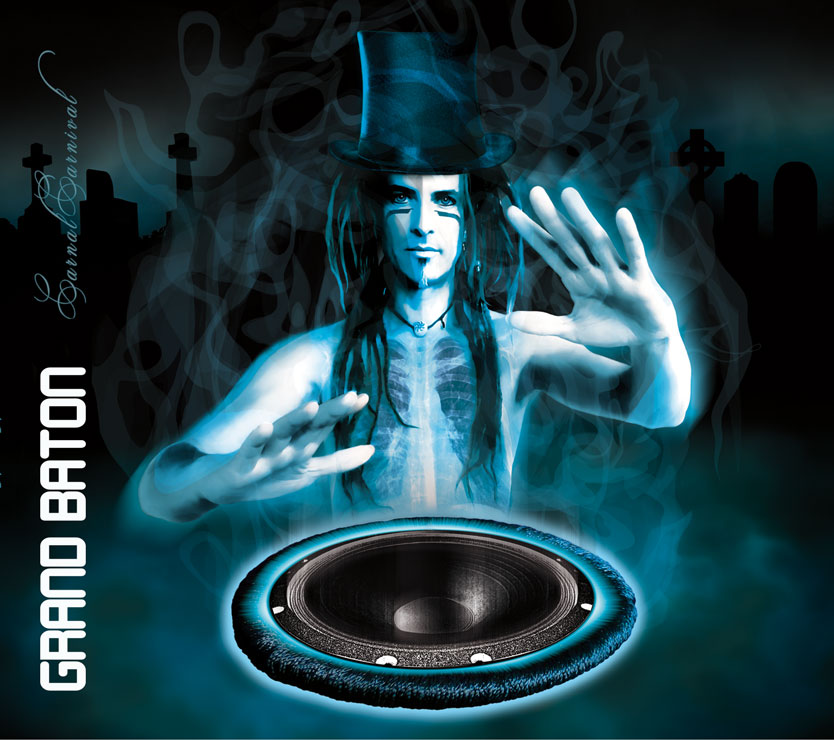 Carnal Carnival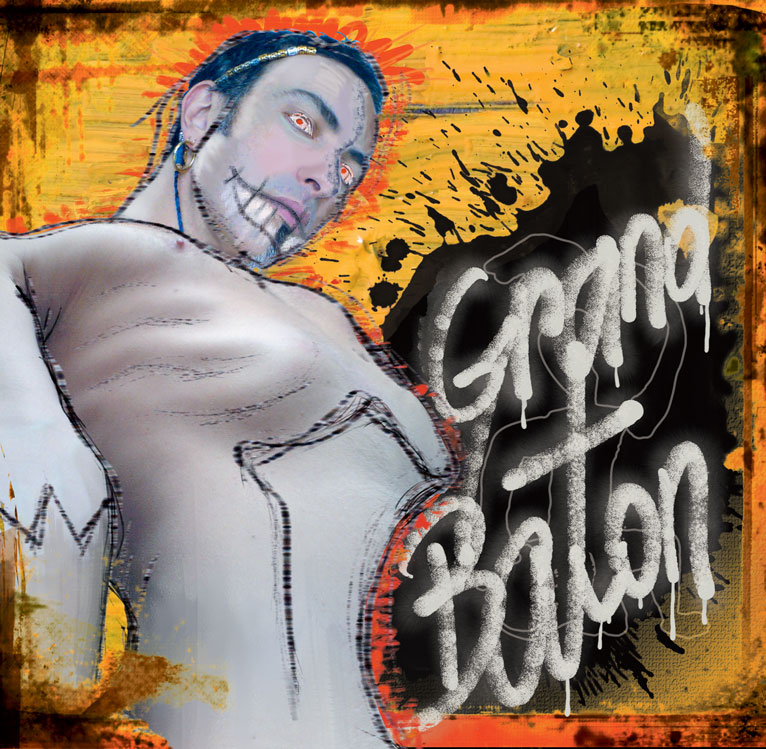 Le Grand Baton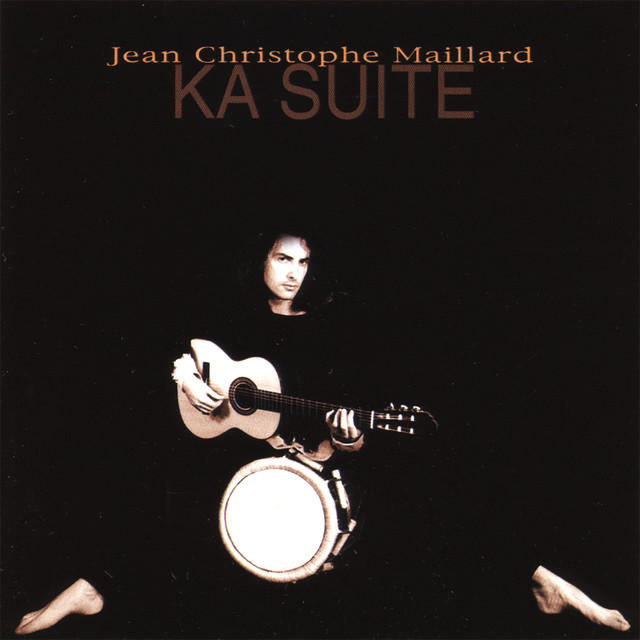 Ka Suite